NAD+ IV Therapy in Toronto and Oakville, Ontario
NAD+ is abuzz in the medical community as one of the newest healing modalities with unlimited therapeutic potential. No wonder– it's currently being researched and its healing potential is being uncovered. Read below for the most recent discoveries in NAD+ therapy and how it can fit into your health and wellness journey.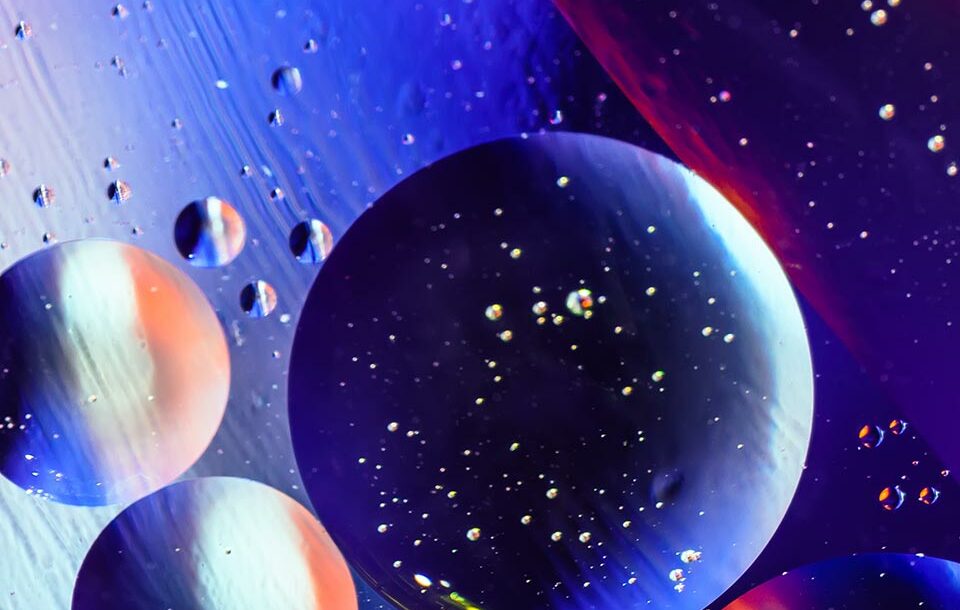 What is NAD+?
NAD+ stands for 'Nicotinamide Adenine Dinucleotide', a powerfully transformed product of vitamin B3 (niacin) that is present in every cell in your body. NAD+ is a coenzyme– what's a coenzyme? It's the partner-in-crime of enzymes. Enzymes are responsible for creating and using resources in your body. Every single function of the body, from growing hair to digesting, requires an enzyme to take place.
Potential Benefits of NAD+ IV Therapy
Promotes a sense of wellbeing, balance and inner peace
Improves eyesight, cognitive function, sleep and mood
Alleviates feelings of depression and anxiety [2]
Increases the quality and duration of sleep [2]
Keeps your cells at 100% capacity (maintains bioenergetics of the cell) [1]
Decreases obesity [1]
Decreases the rate of premature aging ie. senescence– when the cell prematurely ages, stops dividing, but does not die) [1]
Increases 'good' immune responses (modulates the immune system) [1]
Decreases inflammation and increases your body's ability to heal itself [1]
Decreases aging pathways while promoting pathways to reverse some signs of aging [1,3]
Helps heal brain injuries due to stroke
Prevents and reduces neurodegeneration and brain aging [3]
Increases energy levels by increasing mitochondrial functioning and ATP production [1,3,4]
Increases cardiovascular health and reduces cardiac stress [1]
Can prevent and delay onset of illness [1,3,4]
promotes good cholesterol and decreases bad cholesterol (regulates blood lipid levels) [1,3.]
Improve neurodegenerative symptoms in Dementia, Parkinson's Disease, Alzheimer's, ALS and MS [1].
Can prevent the development of cancer by reducing cellular toxicity [1]
Improve blood glucose levels in diabetic patients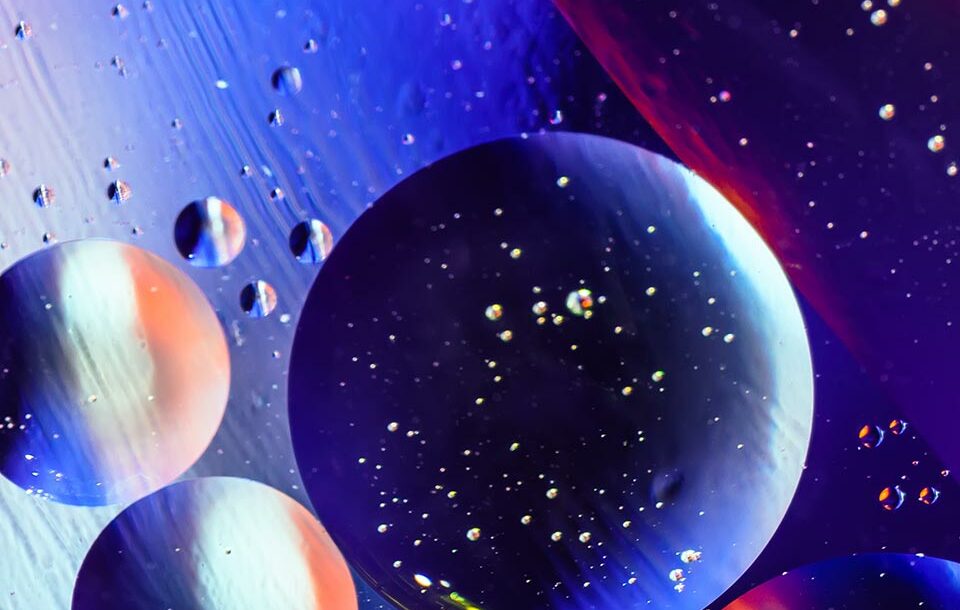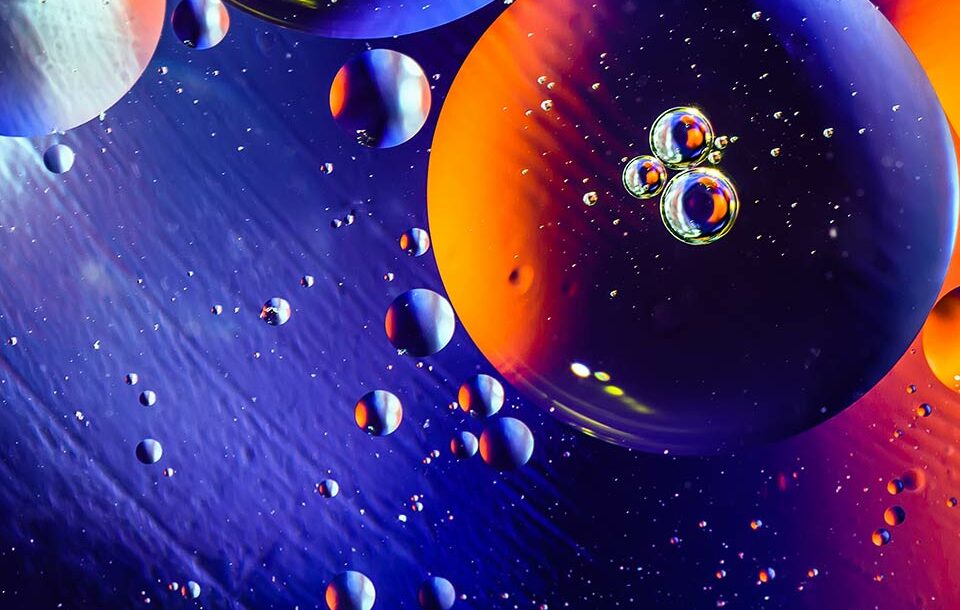 How does NAD+ IV Therapy work?
After reading the long list of ways in which NAD+ could benefit your health, you may be thinking– how on earth does one little molecule accomplish so much?
NAD+ fuels metabolic reactions and drives your cells to metabolize carbohydrates, fats, and amino acids. NAD+ is the most important molecule for oxidation/reduction reactions (ie. redox reactions). As our understanding of the body has progressed, NAD+ has been recognized as one of the most vital compounds in the body whose role extends to metabolic regulation, gene regulation, cellular health and immune health [1,3,4].
NAD+ is effectively the oil that runs every engine in the body and it creates our fuel sources. The more miles we get, the lower the oil levels become.
The uncertainties of life that give our journey substance, depth and knowledge impact our NAD+ levels as we age. Our stores of NAD+ naturally decrease due to age, stress (free radicals!), cellular dysfunction, chronic inflammation and immune activation [1].
NAD+ IV Therapy is like an oil change for your body. 
NAD+ is both responsible for the consumption and creation of resources in the body. It uses and creates ATP, the ENERGY resource of the cell. Our bodies naturally reuse and recycle our NAD+ (we're 100% sustainable, but not 100% efficient!). Through higher levels of output than we can stand, our NAD+ levels deplete. NAD+ plays a key role in maintaining balance within the body [1,3,4].
Keeping oil levels up and healthy is crucial to your health and wellness!
It's important to note that nutrient deficiencies can cause NAD+ deficiencies. A severe case of NAD+/ Niacin deficiency is called Pellagra, which results in delusions or mental confusion, diarrhea, weakness, loss of appetite, pain in the abdomen and scaly skin sores [1].
Similar to Scurvy, Pellagra is a disease of the past that we were able to cure by supplementing Vitamin B3 (Niacin) rich foods into our diets. However, it does highlight the importance of nutritional therapy as an adjuvant therapy when administering NAD+.
Receiving IV NAD+ Therapy at the Upper Room
The Process
Average Duration of Treatment: 3-8 hours
Duration of Treatment is Dose-Dependent (Higher Doses = Longer Duration)
At the Upper Room, it's important for us to provide you with the best possible experience and treatment outcomes. Each NAD+ IV Therapy session is paired with a Vitamin + Amino IV Nutrient drip and Glutathione drip. The price listed under the "book now" tab includes all three additional drips. We do not offer NAD+ by itself. The Vitamin + Amino IV Nutrient drip can be tailored to your specific needs, this will require additional micronutrient testing and extra fees may apply.
The Experience
Our Infusion Treatment Area has been thoughtfully designed to promote comfort, relaxation and peace. Our leather recliner chairs are soft yet supportive– we can provide neck support upon request. We can provide intranasal medical grade oxygen during your IV NAD+ therapy to alleviate transient side effects, should they occur.
Our staff share service for others as a common attitude and outlook on the world. We are a team of healthcare professionals with deep values for serving others with kindness and compassion. We try our best to make your experience with us comfortable physically, mentally and spiritually.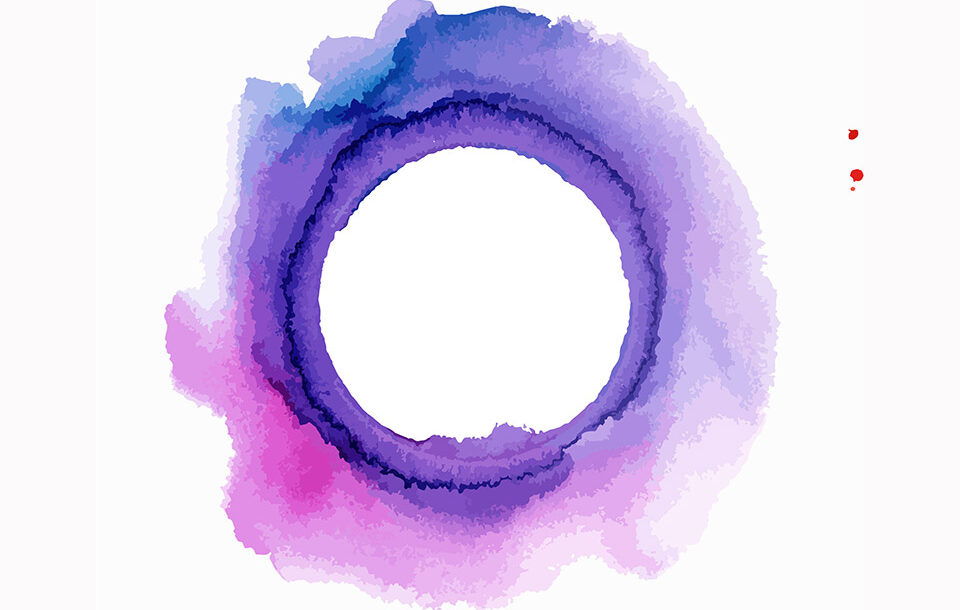 Facts about NAD+
NAD+ and Aging
The Bionics of Aging
As we age, our cells naturally deplete in NAD+ stores. Our cells require adequate amounts of NAD+ to function efficiently, much like oil levels in a car. Our bodies can intelligently restore NAD+ levels from the foods that we eat, but sometimes, it isn't enough. Understanding what depletes our NAD+ levels can serve as a tool to help us understand how to treat our bodies as we age.
Chronic stress causes free radical formation, increasing toxic load. The body uses NAD+ to help clear itself of this toxic load by helping to recycle Glutathione [1,3,4]. Glutathione is the most important antioxidant in the body (antioxidants clear free radicals). NAD+ is also used by multiple pathways that regulate chronic immune activation, inflammation and free radical production [1].
Senescence is an important aspect of the aging process: it describes a cell that hasn't died, but stops working, which plays a role in the development of wrinkles and dark under-eye circles. NAD+ decreases senescence in cells by optimizing cell functioning and protecting cells from damage1. This protection also keeps a few things under control– like PARP [1]. PARP is a protein that is released under conditions of excessive DNA damage, UV light, stress, inflammation and chronic immune activation.
How can IV NAD+ Therapy affect the aging process?
Cleans up free radicals and recycles antioxidants
Increasing cellular health and longevity via Sirtuin proteins. Sirtuins are a family of epigenetic gene regulators that use NAD+ to function. Sirtuins have shown to promote cellular longevity and may hold the key to slowing the development and signs of aging. There are several different types of sirtuins in the cell that have different responsibilities: some regulate gene expression to either slow or stop cellular aging, others optimize the mitochondria, while another prevents cancer formation by telling your cells when it's time to protect (antioxidants) or eject (apoptosis) [1].
NAD+ both increases energy (ATP production) and the health, longevity and abundance of your mitochondria. The mitochondria is known as the 'powerhouse' of the cell where ATP is created. As we age, our mitochondria becomes less efficient and we produce less ATP.
Increases the strength of your vascular system, thus allowing your tissues to get better blood supply, oxygen, nutrients and growth factors required for healthy cellular functioning [1,4,5].
Increases detoxification, allowing your cells to function optimally by reducing toxins and debris that cause cellular stress1.
NAD+ and Neurodegenerative Conditions
NAD+ has been found to serve essential functions in the brain. Harnessing the therapeutic potential of NAD+ could play a major role in the prevention and treatment of many Neurodegenerative conditions [1,3,4,6]
Depletion of NAD+ in the brain has been linked to several types of Neurodegenerative Conditions such as Parkinson's Disease, Huntington's Disease, Alzheimer's Disease, Dementia, Multiple Sclerosis, among others– and studies supplementing NAD+ as a therapy have shown positive results [1,3,4,6].
NAD+ has also been found to have neuroprotective properties, meaning that it protects brain cells from death due to toxicity. A study showed that NAD+ decreases the activity of certain proteins in the brain that are responsible for chronic inflammation. Chronic inflammation in the brain leads to brain cell death and ultimately damage to the brain [4].
The brain is also damaged by reduced oxygen availability– when oxygen is restricted to the brain, the cells die in response to the stress. The pathway in which NAD+ is involved has been found to protect the brain from low levels of oxygen and even help the brain recover [1]. Stroke is an event in which the brain has limited oxygen supply and the results can be permanently damaging. In fact, stroke is the world-leading cause of disability in adulthood4. A study showed that NAD+ therapy in mice recovering from stroke significantly increased their recovery and reduced permanent brain damage [4].
NAD+ and Cancer Research 
Research in the area of NAD+ therapy and Cancer is currently evolving rapidly. The evidence currently suggests that in most cases, NAD+ may promote progression of tumor growth in active cancers1. Alternatively, NAD+ has been shown to prevent cancer by reducing cancer-promoting proteins, meanwhile increasing the bodies' ability to fight off cancer and disease [1].
How could NAD+ increase tumor growth? Through inactivating a tumour suppressor gene and causing DNA instability in cancer cells1. NAD+ decreases the activity of PARP. PARP increases the activity of a tumour suppressor gene, p53. In a study involving hamsters, it was found that cells deficient in PARP failed to activate the p53 gene (failure to activate tumor suppressor gene).  In this case, it was found that inhibition of PARP resulted in DNA instability, increasing the risk of cancer formation1.
There is some evidence to suggest that NAD+ could help sensitize tumours to chemotherapy and radiotherapy [1]. However, there were some large limitations to this study. The study did not use IV NAD+ therapy. Instead, they used an oral dose of 3-6g of NAM. NAM is similar to NAD+ and when ingested, some of it converts to NAD+. Another limitation of this study was that it would be impossible to reach the concentration of NAM in the blood of a human in order to achieve the same results.
There is evidence that NAD+ could be effective in the prevention of cancer. 
Several studies have shed light on the fact that NAD+ plays a role in preventing cancer.
NAD+ can help prevent damage to your cells. When DNA is damaged by cellular stress, a replication mistake, or UV light, a DNA strand break may occur. If this isn't properly repaired, cancerous cells could begin to form. Adequate levels of NAD+ in the cell can help the DNA repair process and protect your cells [1,3,4,6].
NAD+ can help your body find and destroy cancerous cells. Our immune systems are equipped to eliminate cancerous cells, so long as our immune systems are strong enough to do so. Immune system strength waines the less energy it has to function– adequate levels of NAD+ help to increase our immune system's ability to find cancer cells [1,3,4,6,8].
NAD+ can reduce inflammation. Several studies have shown that chronic inflammation plays a central role in the development of cancer [1,3,4,6,8]. There are several reasons why chronic inflammation can lead to cancer. Two primary reasons are that inflammation can cause direct injury to the cell and/or scramble how cells communicate with each other. It has been shown that adequate levels of NAD+ in the cell can reduce most inflammatory pathways [1,3,4,6,8].
NAD+ plays a role in healing. A surefire way to prevent cancer is to keep your cells healthy, which means giving them the tools they need to repair when they've been damaged or under stress. It has been shown that adequate levels of NAD+ can help cells repair themselves and even reverse some signs of aging [1,3,4,6].
NAD+ , Mental Health & Substance Abuse
We live in a dichotomous era– pressured to achieve more, greater, faster with a great emphasis on comparing ourselves to others, spinning the wheel of anxiety and depression faster and faster. On the other hand, there have never been as many resources to work on ourselves, become better people and work towards an enlightened society that values peace and equanimity.
There is a connection between the pressure to succeed in the eyes of others and higher-than-ever cases of Addiction, anxiety and depression in our society. Part of the issue is that there is a lot of emphasis on the emotional components behind these disorders and less on the metabolic changes that occur that make it really hard to get out of them. We're hard on ourselves about being hard on ourselves!
Luckily, recent research is getting closer at identifying a holistic viewpoint on how to better our mental health without significant side effects. NAD+ has been strongly suggested as the link between the body, Mental health & Addiction.
There are several different ways in which increasing NAD+ levels can potentially help Mental Health & Addiction:
Reduces anxiety and stabilizes the mood. NAD+ works to increase Serotonin, a neurotransmitter linked to happiness and mood levels 9.90% of Serotonin is created in the gut– patients receiving IV NAD+ therapy often report that they feel warmth in their GI area while receiving the infusion.
Helps you stay clean. There is strong research and patient case studies to suggest that increasing NAD+ levels can significantly reduce withdrawal symptoms, cravings and relapse in cases of alcohol, tobacco, amphetamines, cocaine, marijuana and opiates [9].
Keeps your Dopamine levels stable. One of the major reasons why addiction spins out of control is because Dopamine, the neurotransmitter behind learning and behaviour, starts going too high and then too low 9. There are receptors in the brain that are called 'Adenosine Receptors' that are the brain's built-in 'brakes' to prevent this from happening [9]. Substance abuse causes Adenosine Receptors to substantially decrease– meaning taking substances starts to wear away your brakes9! Without Adenosine receptors, your brain can't cope with the constant ups and downs, resulting in withdrawal symptoms and cravings. NAD+ helps to restore Adenosine levels and keep dopamine levels stable in the brain. This suggests that NAD+ therapy may even rectify the reason why the Addiction resulted in the first place.
Helps to create and maintain positive relationships. Depression and anxiety have been well-documented as two of the major psychological reasons that cause Addiction relapse. What about feelings of isolation, distrust and loneliness? These psychological factors play a strong role in Addiction disorders and deeply affect people's abilities to stay clean. NAD+ helps to regulate Oxytocin levels, the love neurotransmitter. Higher levels of Oxytocin in the brain results in relaxation, trust, and psychological stability [10].
Relieves brain fog and cognitive dysfunction. As we age, go through stressful events or illness, the substances that allow our brains to function optimally decline. NAD+ has been implicated in proper brain functioning, since it is responsible for creating energy in the brain and regulating neurotransmitters [1,3,4,6,7,8,9]. NAD+ is also neuroprotective, meaning it protects your brain from damage [1,3,4,6,7,8,9].
NAD+ and Cardiovascular Health
Increasing NAD+ can potentially reduce cardiac stress, increase heart strength (by preventing hypertrophy of the muscles due to oxidative stress) and reduce arrhythmias1. NAD+ is consumed by an immunomodularity enzyme called CD38. In cases of cardiac stress, it has been found that CD38 is activated for longer periods of time versus controls, leading to cardiac hypertrophy and arrhythmias1.
Possible Side Effects of IV NAD+ Therapy 
During an NAD+ IV, it's important to note that there may be some side effects.
Possible Immediate & Transitory Side Effects
• Increased breathing rate, flushing of the face
• Bloating, gas, warmth in the GI area
• Stuffy nose
• Feelings of muscle contractions
• A head rush
Side effects 24-48 hours After Infusion
• Feelings of euphoria, lightness
• Elevated mood, memory, eyesight, balance, hearing and cognitive abilities
Considerations before IV NAD+ Therapy or Increasing NAD+ levels 
Talk to a physician and take the appropriate steps (consultation, diagnostic testing, etc) before embarking on a journey to increase your NAD+ levels. The human body is an incredibly complex structure and NAD+ is only a miniscule part of it. It's important to have a health professional's input to help make good decisions regarding your health and wellness!
Contraindications
Cancer

References
1:  Braidy, N., Berg, J., Clement, J., Khorshidi, F., Poljak, A., Jayasena, T., Grant, R., & Sachdev, P. (2019). Role of Nicotinamide Adenine Dinucleotide and Related Precursors as Therapeutic Targets for Age-Related Degenerative Diseases: Rationale, Biochemistry, Pharmacokinetics, and Outcomes. Antioxidants & Redox Signaling, 30(2), 251–294. https://doi.org/10.1089/ars.2017.72692: https://www.revolutioninaddiction.com/blog/understanding-brnad-therapy-and-the-many-mental-health-issues-it-can-help-remedy
3: Lautrup, S., Sinclair, D. A., Mattson, M. P., & Fang, E. F. (2019). NAD+ in Brain Aging and Neurodegenerative Disorders. Cell Metabolism, 30(4), 630–655. https://doi.org/10.1016/j.cmet.2019.09.001
4: Loris, Z. B., Pieper, A. A., & Dietrich, W. D. (2017). The neuroprotective compound P7C3-A20 promotes neurogenesis and improves cognitive function after ischemic stroke. Experimental Neurology, 290, 63–73. https://doi.org/10.1016/j.expneurol.2017.01.006
5: Yoshino, J., Mills, K., Yoon, M., & Imai, S. I. (2011). Nicotinamide Mononucleotide, a Key NAD+ Intermediate, Treats the Pathophysiology of Diet- and Age-Induced Diabetes in Mice. Cell Metabolism, 14(4), 528–536. https://doi.org/10.1016/j.cmet.2011.08.014
6: Wang, A. S., & Dreesen, O. (2018). Biomarkers of Cellular Senescence and Skin Aging. Frontiers in Genetics, 9. https://doi.org/10.3389/fgene.2018.00247
7: Alano CC, Garnier P, Ying W, Higashi Y, Kauppinen TM, and Swanson RA. NAD+ depletion is necessary and sufficient for poly(ADP-ribose) polymerase-1-mediated neuronal death. J Neurosci 30: 2967–2978, 2010.
8: Kincaid, J. W., & Berger, N. A. (2020). NAD metabolism in aging and cancer. Experimental Biology and Medicine, 245(17), 1594–1614. https://doi.org/10.1177/1535370220929287
9: Braidy, N., Villalva, M. D., & Eeden, S. V. (2020). Sobriety and Satiety: Is NAD+ the Answer? Antioxidants, 9(5), 425. https://doi.org/10.3390/antiox9050425
10: Rokach, A. (2015). Loneliness Updated: Recent research on loneliness and how it affects our lives (1st ed.). Routledge.